Gasoline Direct Injection System Cleaning - Training Video
August 2016
Online Commercials
View our latest commercials below.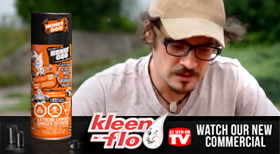 Commercial 1 : HoneyGoo - Soapbox Racer
Duration: 30mins
This is Marco. Earlier today, Marco thought he had a great idea of how to use one of our Products called
Honey Goo
. Take a look at his idea... all we're going to say is "
That's a Bad Idea!
"